How to make a pretty tree in full bloom
How to make a bloom tree craftwork in full bloom using the cardboard centre from a kitchen paper roll and popcorn. A cute but simple Spring craftwork idea that is fun for toddlers and infants.
Making a bloom tree craftwork in full bloom using popcorn.
For this craftwork you need brown paint, a paint brush, scissors, the cardboard centre from a roll of kitchen paper, glue and popcorn.
Paint the cardboard roll brown on the inside and outside and let the paint dry.
When the brown paint is dry you cut down into about half of the roll to form several strips which will act as the branches.
Bend the branches slightly and stick some popcorn to each branch. This represents the tree blossom.
Popcorn looks just like real flowers, but will not blow away in the wind as real tree blossoms will do. You can enjoy this pretty tree for a long time after having had the fun of making it and even secretly eat some of it.
You can use green paper to cut and paste at the bottom of the tree to look like grass.
You can put your pretty tree in a pot with sand, so that it does not fall over.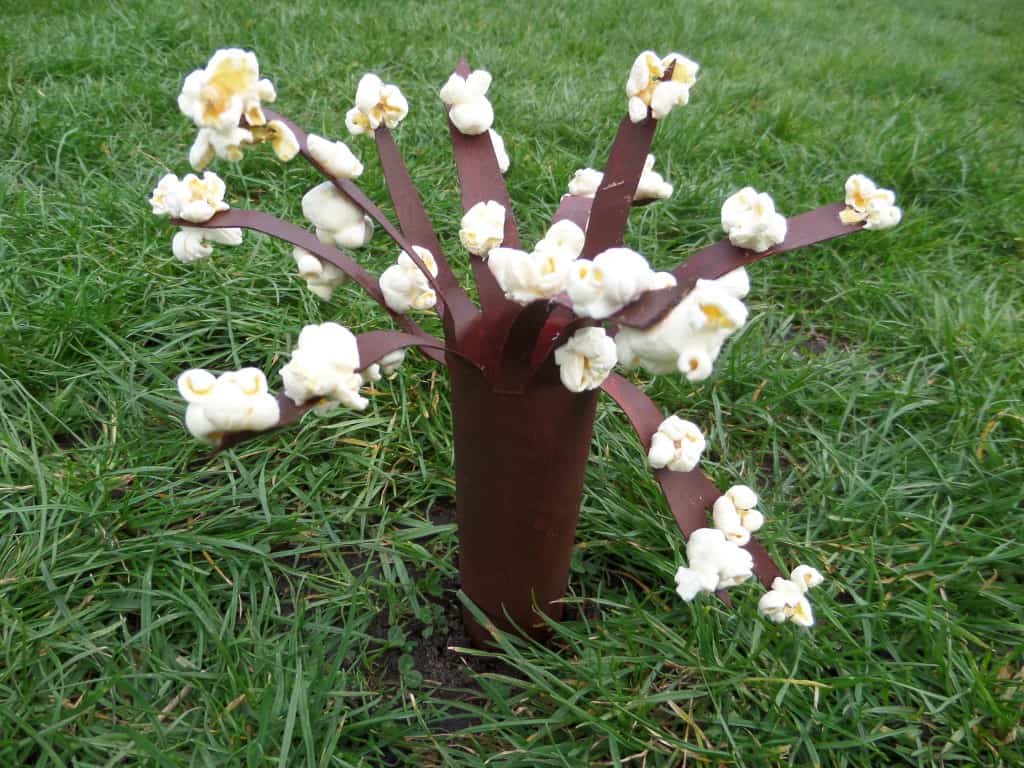 This is fun to do with the whole class and then all of the little trees can be set out in a container filled with sand and displayed, for example, on a window sill.
If you do not want to use popcorn for your tree, then you can use balls of crepe paper in shades of pink or white. You can also make a beautiful painting of a tree in full bloom using the lid of a shoebox. Go to: Spring crafts 'Trees in full bloom'.
We also made this Blossom tree time-lapse video it's worth watching!
Reacties
Reacties