It is summer time and the weather is warm. What do you need? Maybe a cooling breeze with the help of a hand made paper fan.  Would you like to make one? You will need paper, scissors, a hole puncher, needle and thread and a split or cotter pin. Click here for more summer craftwork ideas zomer knutsel categorie
How to make this fan:
Using a pen and a ruler draw lines on a sheet of A4 paper as shown in the photo. Draw strips that are about 1 centimetre wide at one end and widen out to 2 centimetres at the other end. By making strips that are narrow and then wider the fan will naturally take the correct form. Draw alternate strips, one up, one down, so that you do not waste any paper.
Cut out the strips. Use two or more sheets of coloured paper so that your fan looks really pretty. The more strips you use the bigger the fan but then the point where you insert the split pin will be thicker. We just used 2 sheets of A4 paper.
Use a hole puncher to make holes in the narrow ends of the paper strips. Place all of the strips together and pass the split pin through the holes you made to fasten the strips together. Your fan is nearly finished!
If you want to make sure that the wide ends of the paper strips stay in place when you open up the fan, use a needle and thread to sew them together. This is quite a fiddly job so if you are working with young children you will need to help them. Be careful not to prick your fingers with the needle. Now lets hope we have a nice, warm summer so that you can enjoy using your fan!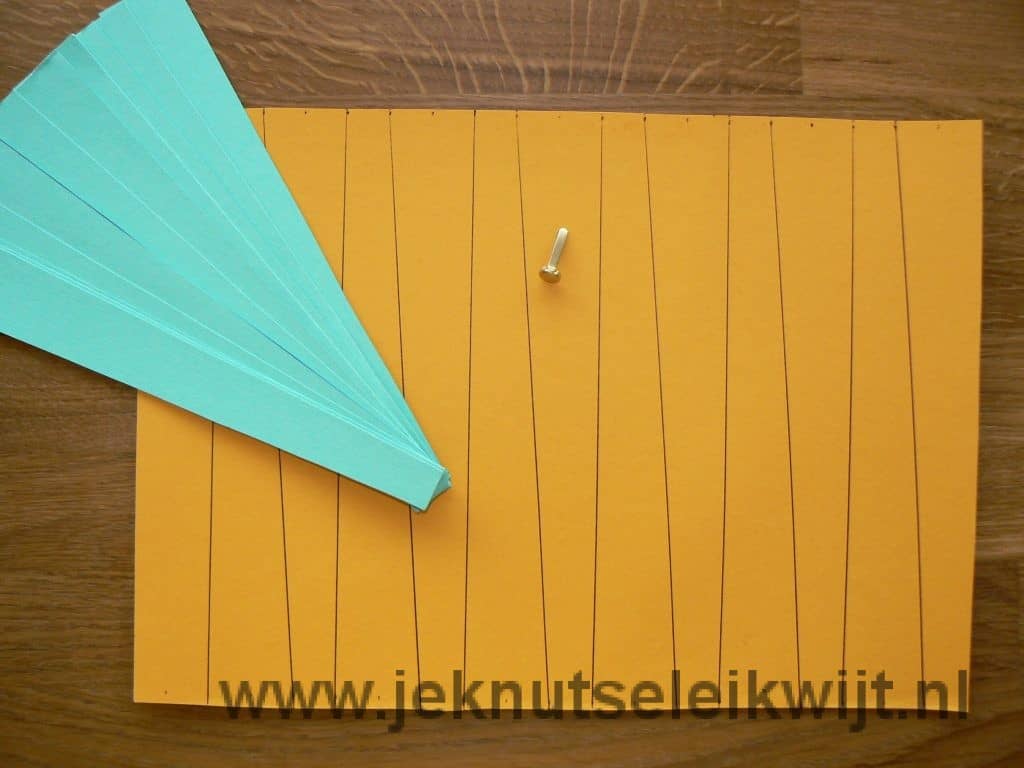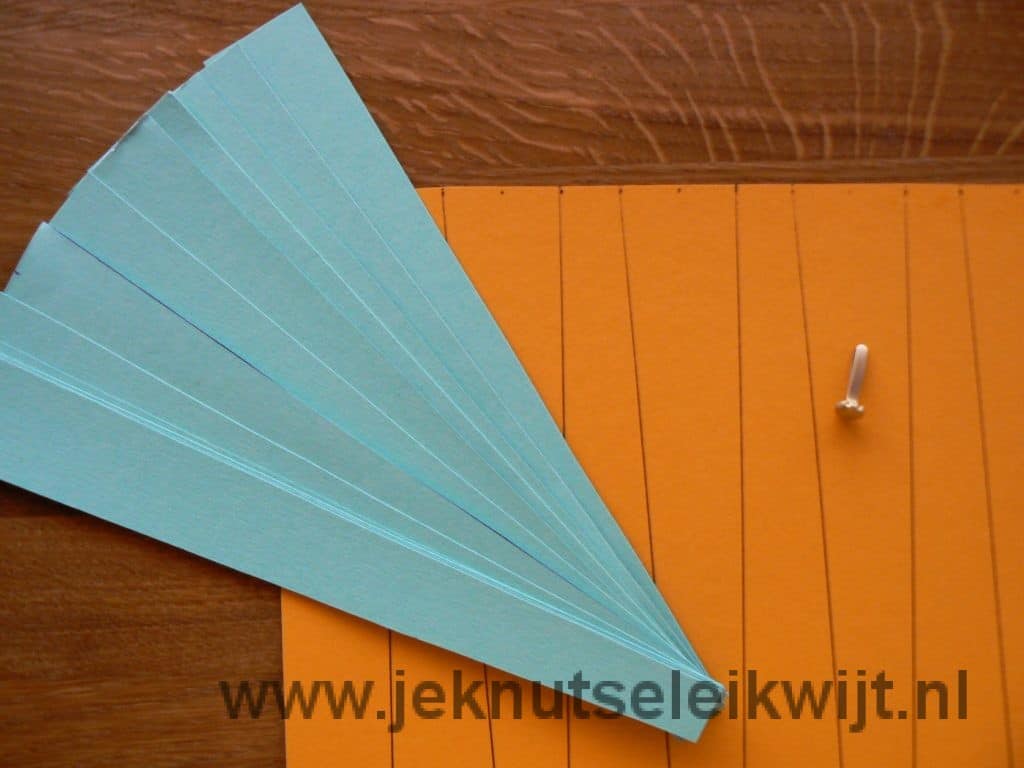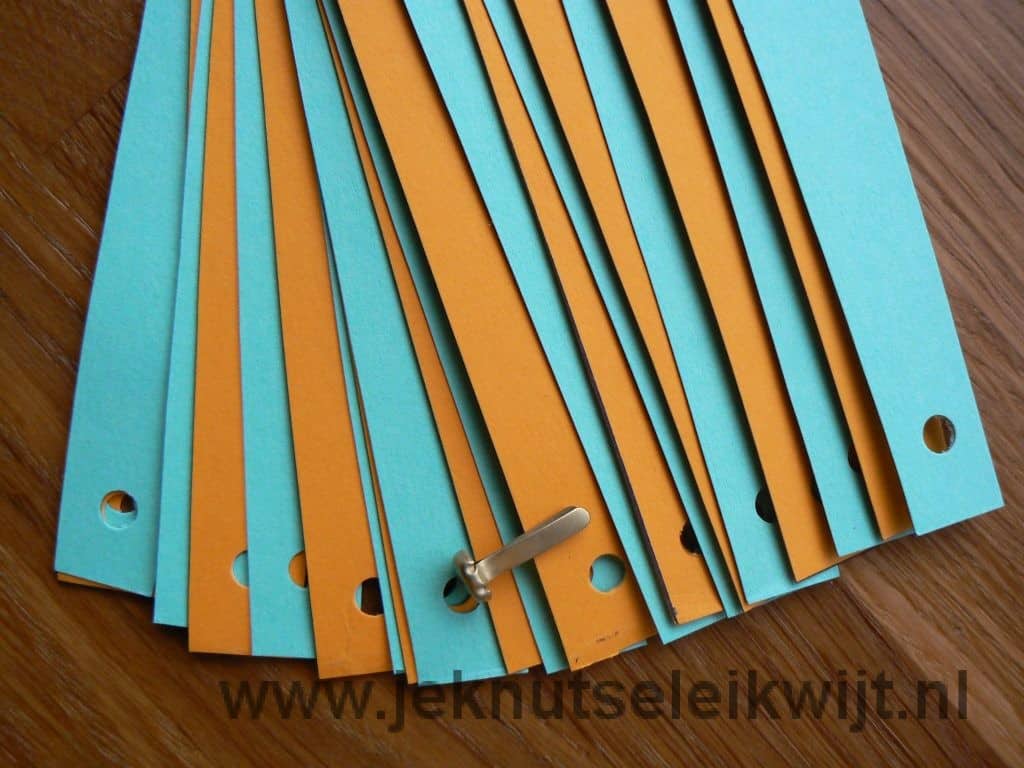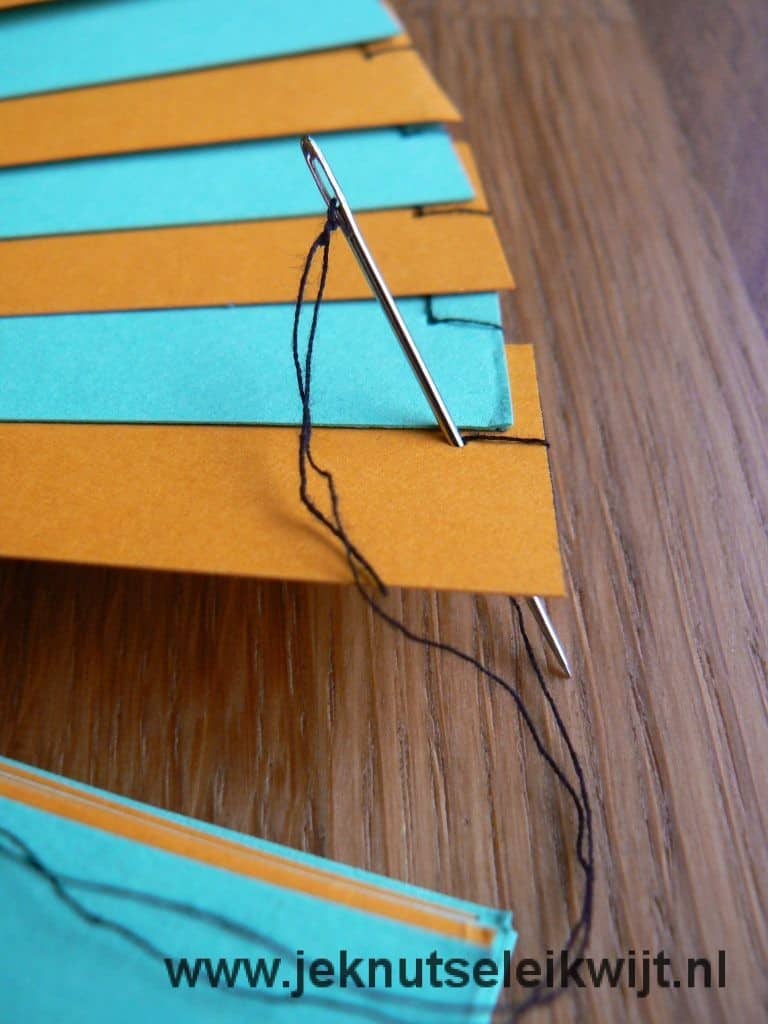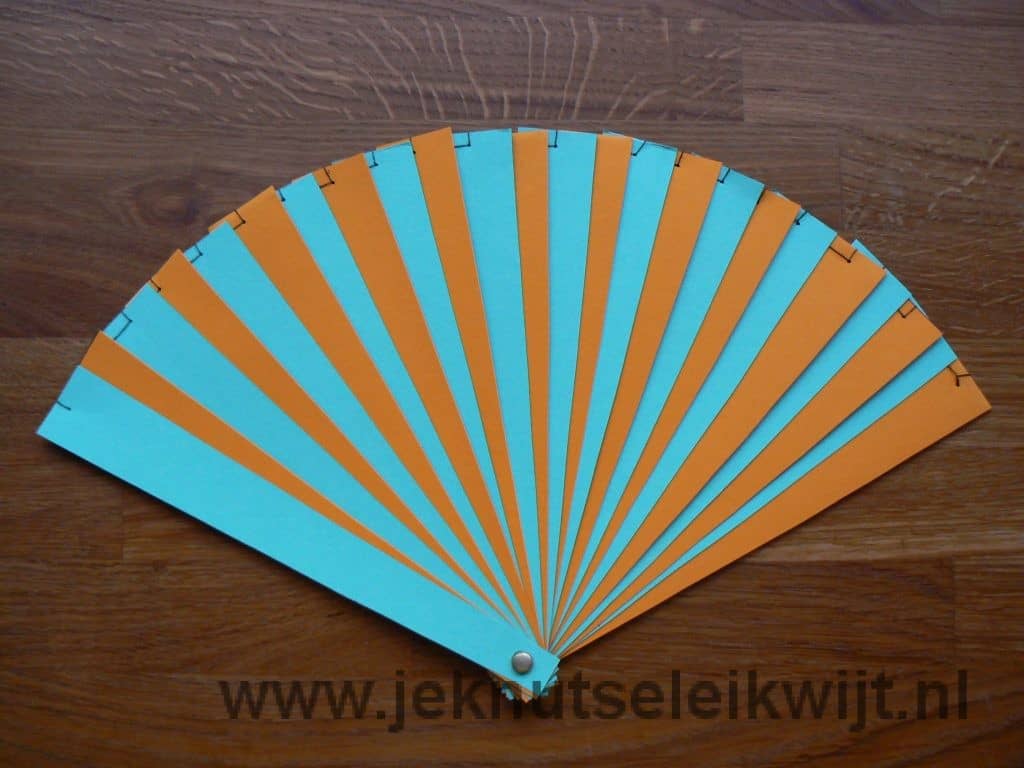 Tips:
Don't use paper that is too thin or you will not be able to wave your fan properly. So use sturdy carboard type paper.
Coat the fan with glue and scatter glitter on it for a really pretty effect!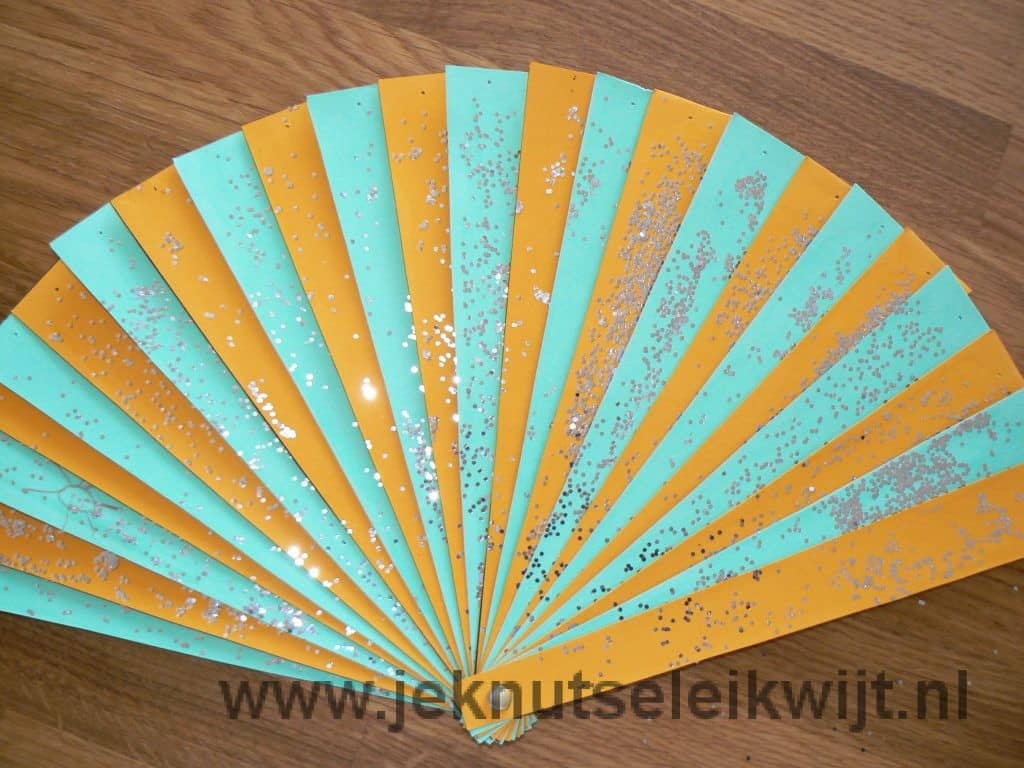 Reacties
Reacties