Who is your rock, the one you rely on? Your father of course! For Father's day you can make this beautiful  presentation of small stones, set on a pretty painted plank to let your father know that he is your rock! Below you can see the instructions for making this rock stone presentation. Click here for more ideas knutsel ideeën in onze Vaderdag categorie.
How to make your rock stone presentation for Father's day:
Make a collection of small stones or just 1 large one. Wash them so that there is no sand or dirt on them. When they are nice and dry paint them using poster paint. When you have painted one half of a stone, put it into and egg box, painted side down, so that you can easily paint the other side.
Take a small wooden plank, MDF is suitable and saw it into a round or oblong shape and paint it. An adult should help to saw the wood. We used a jigsaw to cut out our round plank. If the wood is not too thick you could use a fret-saw.
Paint the plank in various pretty colours that you think your father will like.
When the paint is dry glue the painted stones onto the plank. Wood glue is best for this but be careful because you can't get dried wood glue off of your clothes. Maybe you would like to add a note along the lines of: "Daddy, you are my rock".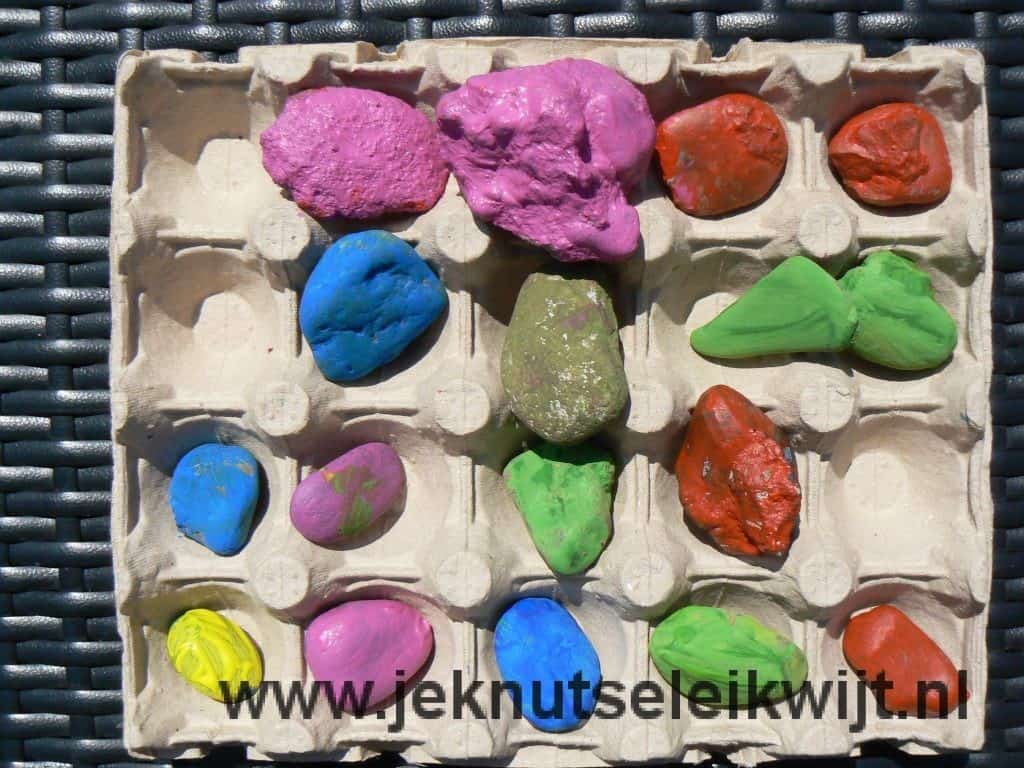 Tips: What to do if you can't find suitable stones or pebbles! Cycle down to your local garden centre. If you explain why you need a few pebbles you can probably buy them cheaply or even get them for free.
Reacties
Reacties