Making a bookmark as a gift for Father's Day
Craftwork for Father's Day! Are you looking for a fun craftwork project for Father's Day? Does your father enjoy reading? Then how about making him a very special personalised bookmark as a gift for Father's Day?
Craftwork: a handmade bookmark as a gift for Father's Day:
To make this bookmark as a gift for Father's Day you will need coloured cardboard, scissors, glue, a passport photo, crayons or felt pens and a laminating machine.
Cut out a small strip of cardboard. Choose your father's favourite colour if you know it.
Glue your photo onto the strip of cardboard and decorate the cardboard using the crayons or the felt pens. You can also decorate the bookmark with fun stickers, glitter or paint. Draw things on the cardboard that your father especially likes. You could draw a car for example or perhaps your father likes animals or does he have a favourite snack or sweet? To make the gift even more personal you can make a finger or handprint on the bookmark. You can also write something special on the bookmark.
Do not forget to decorate the back of the bookmark so that your father can use either side of his very special bookmark.
When all of the decorations are finished and completely dry you can laminate the bookmark. You don't have to do this but your father will be able to use and enjoy your gift for a lot longer if you do laminate it.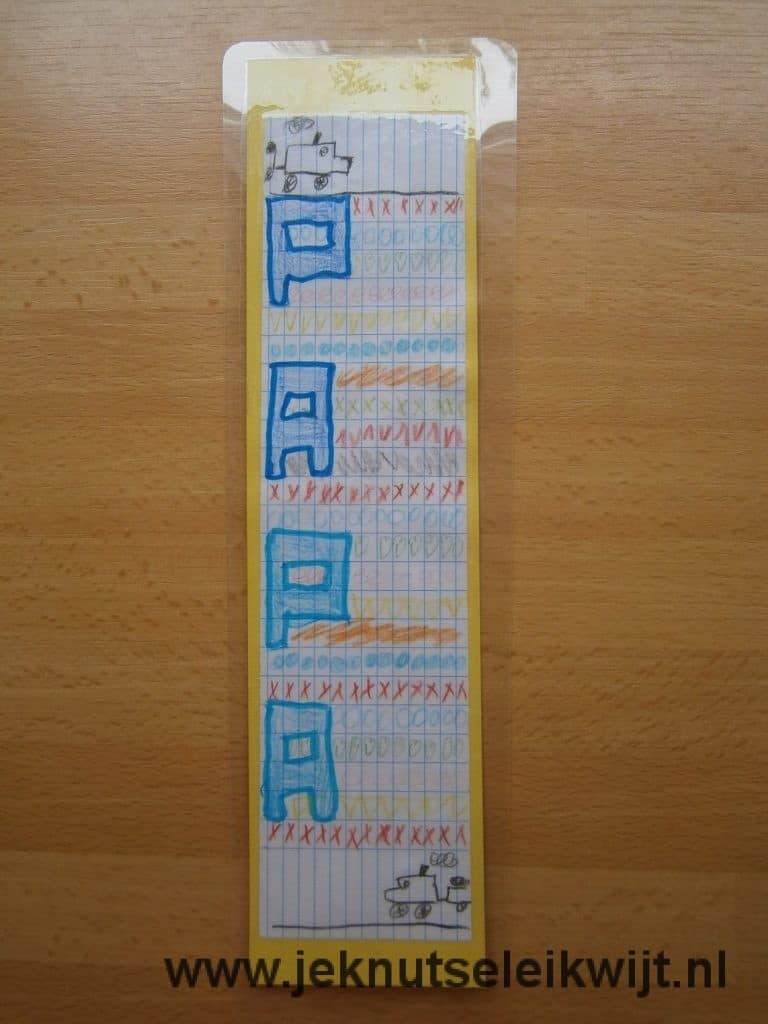 You will make your father really happy with this very special bookmark that you have made just for him. Perhaps you would like to offer him a book as well? You can, of course, buy a book in a shop but have a look in secondhand shops, jumble sales, car boot sales and charity shops. You can often find really good secondhand books in these places.
Reacties
Reacties