In the spring and during the summer there are lots of ladybirds around! We will tell you how you can make your very own pretty ladybird craft using pebbles and foam. Look at our animal craft category page which offers a variety of ideas for making your very own craft work animals.
Do you know that the larva of a ladybird looks nothing like an adult ladybird? On Wikipedia you can find lots of information about ladybirds. For example ladybirds come in many different colours. People say that by counting the spots on a ladybird you can tell their age but this is just a myth. It would be nice if it were true but a ladybird only lives for one year.
Would you like to make this pretty ladybird craft?
When you are out walking in the woods (where you will often come across lots of ladybirds), collect some pebbles. Choose pebbles that are about three to five centimetres across. If there is no nearby woodland just take a look around your neighbourhood or visit a garden centre. If you ask politely you can probably have a few small stones or  pebbles. Try to choose a pebble that is shaped like a ladybird. Use small pebbles to craft small animals and larger stones for larger animals.
To start with wash your pebbles and then paint them with colourful red poster paint. Then leave the pebbles to dry.
Cut out the form of the legs and wings from coloured foam. Try to keep the legs, wings and pebble body in proportion.
Use hobby glue to fix the pieces of foam onto the pebbles.
To add the finishing touch, glue wobbly eyes onto your ladybird. You will love the end result!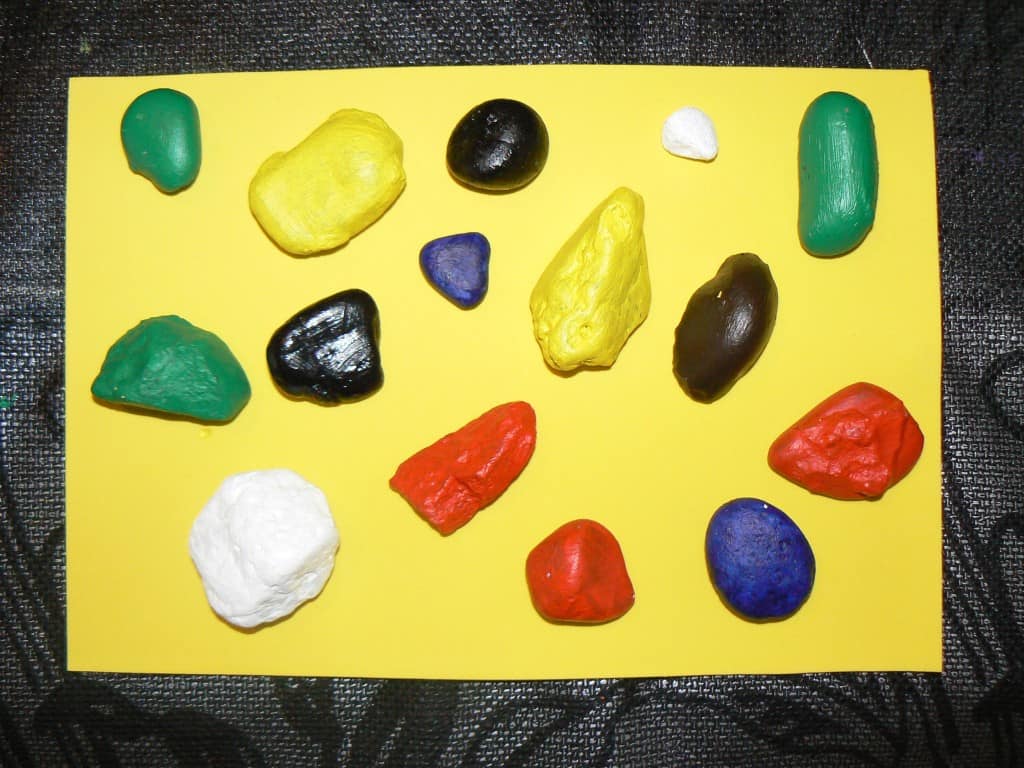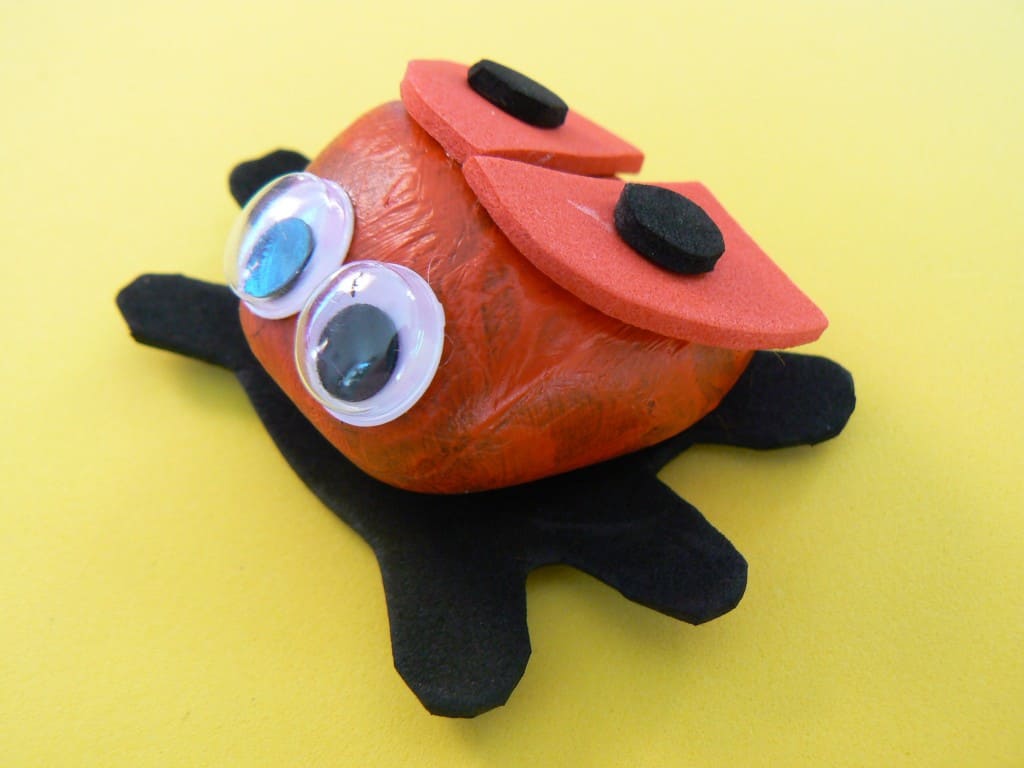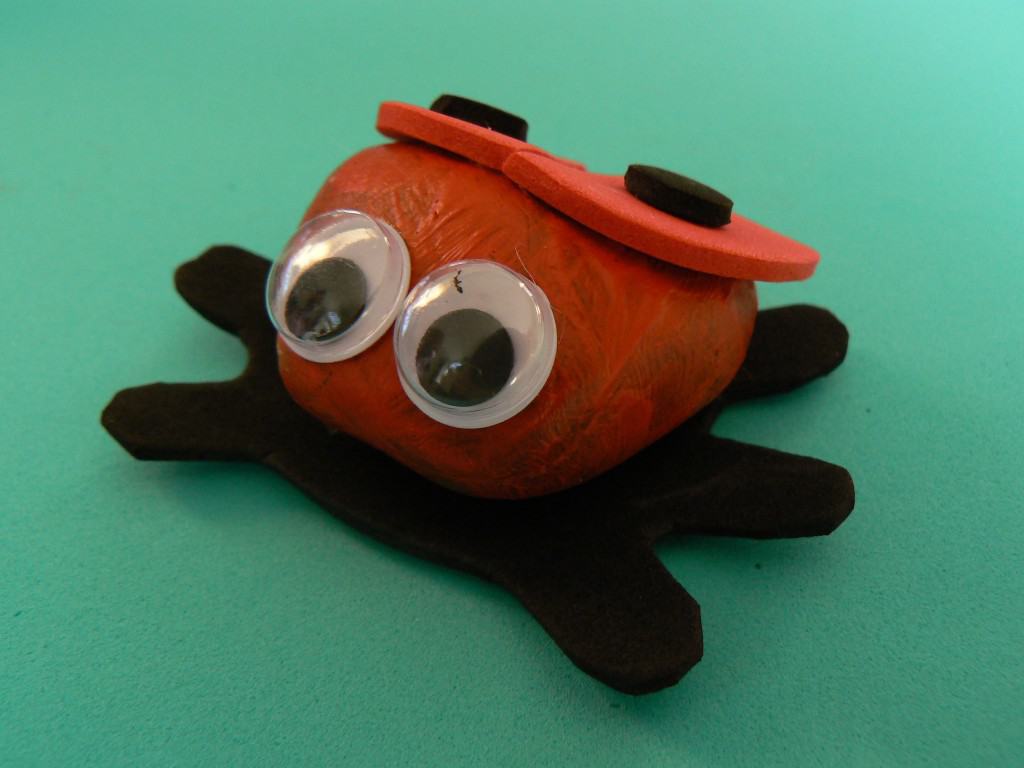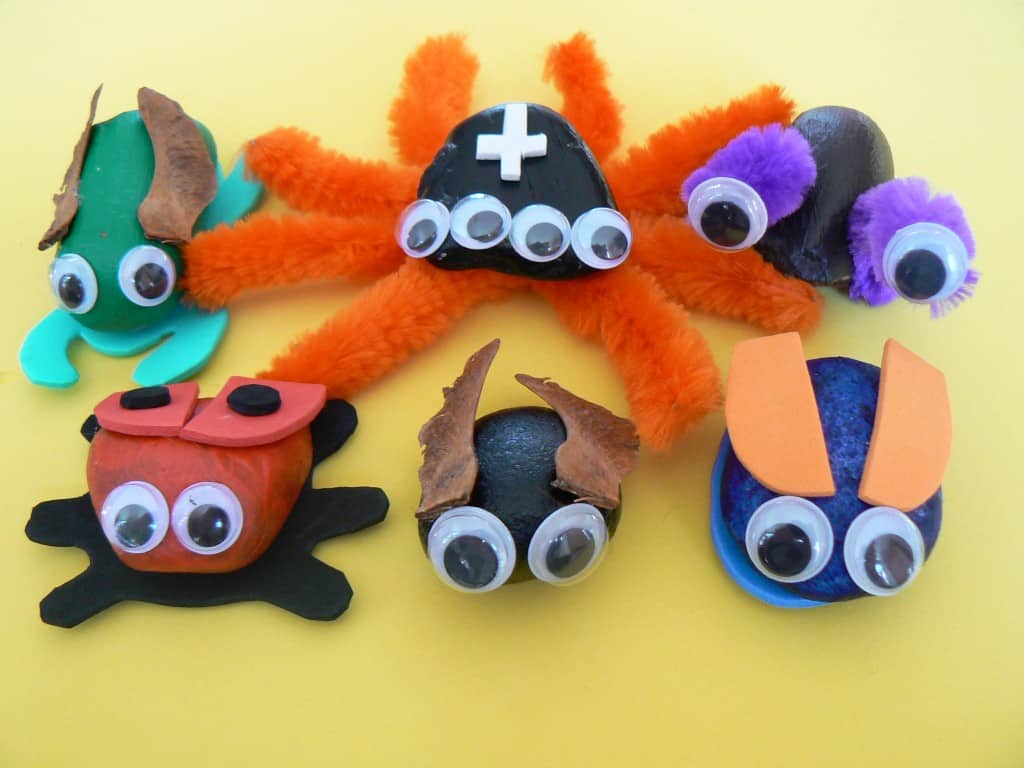 Ladybird Craft TIP: On the last photo showing the ladybird craftwork you can see images of all sorts of different insects. A grasshopper, a spider, a slug, a ladybird, a fly and a beetle. Just a few ideas of colourful insects for you to try and make!
Save
Reacties
Reacties