Making a pizza from paper, glue and glitter
Are you going to make this pizza? It is of course not for eating but to use for an Italian theme craftwork project. The children can also enjoy using it when they pretend to run their own restaurant..
You want to make this pizza? Here is how to do it:
Take different coloured sheets of paper and cut out the shapes of mushrooms, salami, olives, cheese and any other ingredients you can think of that can be used as a pizza topping.
Cut out a circle from a large sheet of cardboard or sturdy paper. Cut into this to make the pizza slices.
Glue the pizza ingredients onto the pizza.
Use your imagination and decorate the top with glitterglue.
You can use a plastic or paper plate to 'serve' your pizza slices.
For an extra special effect you could ask your local pizza restaurant for some empty cardboard pizza boxes so that you can deliver your own pizza.
Craftwork TIP: You can cut out the ingredients beforehand and put them into small dishes so that the children can easily choose their own pizza topping. Maybe the pizzas could be 'baked' in a toy oven and then everything is ready for a pizza party.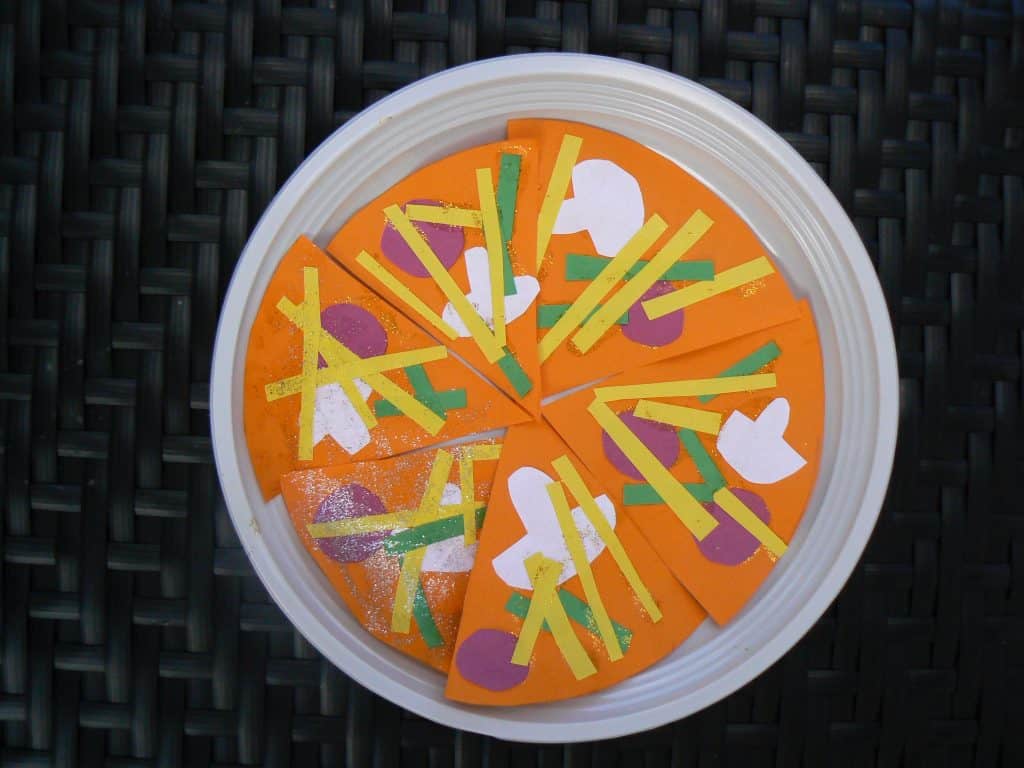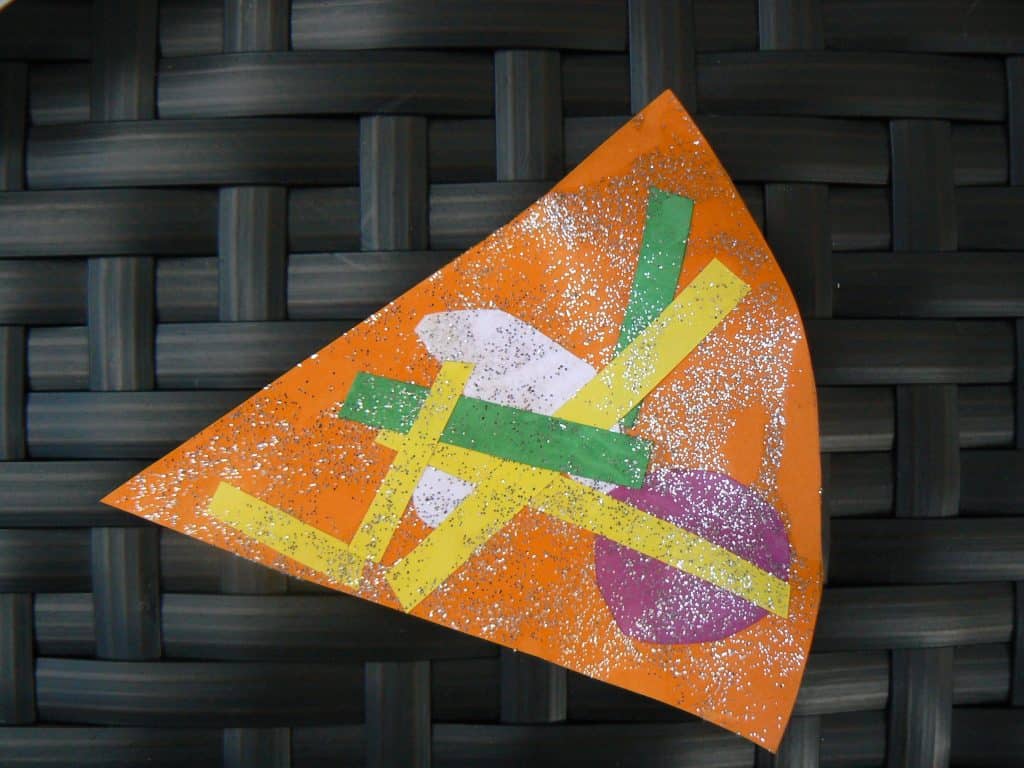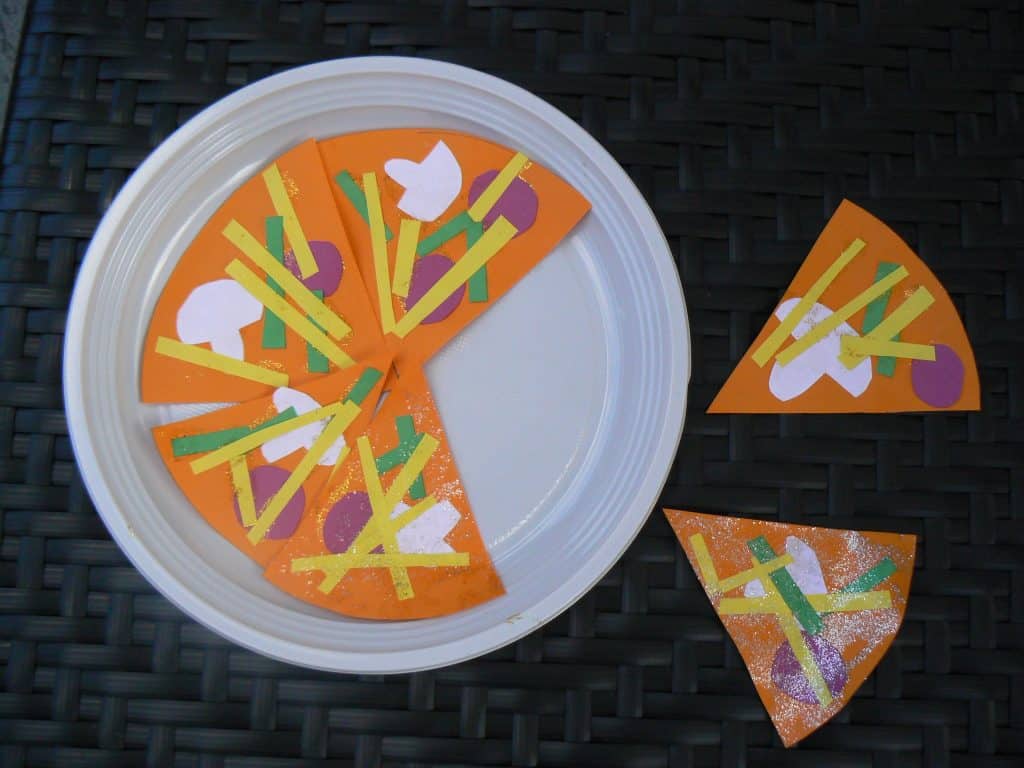 Reacties
Reacties