Making a snake from crepe paper
This craftwork idea of a garland in the form of a snake is only one of the many animals you can make. Klik hier voor nog meer dieren knutsel ideeën. See below for instructions on how to make the snake.
How to make your snake:
On a sheet of coloured A4 papier or cardboard draw a snake's head and tongue. To make it more fun, use a different coloured paper for the tongue. Let the children glue the tongue to the snake's head. Don't forget to draw the snake's eyes on the head. You can of course stick on googly eyes instead of drawing them.
Cut out strips of about 3-4 cm in width from different coloured rolls of crepe paper. Glue an end of two strips together at an angle of 90 degrees. Weave the two strips around each other, forming a loose plait or garland. This can also be made from plain paper.
A roll of crepe paper is usually about 2,5 metres long so you end up with a very long garland. This forms the snake's body and you can make it even longer by sticking several garlands together. Handle the garland with care as crepe paper is thin and tears easily.
Glue the end of the garlands together so that they don't unroll and then glue on the snake head.
Craftwork TIP: These snakes are great to use as decorations at a children's party. You can also hang them over a wardrobe in the bedroom or stick them to a door. They fit in nicely with animal of jungle craftwork themes.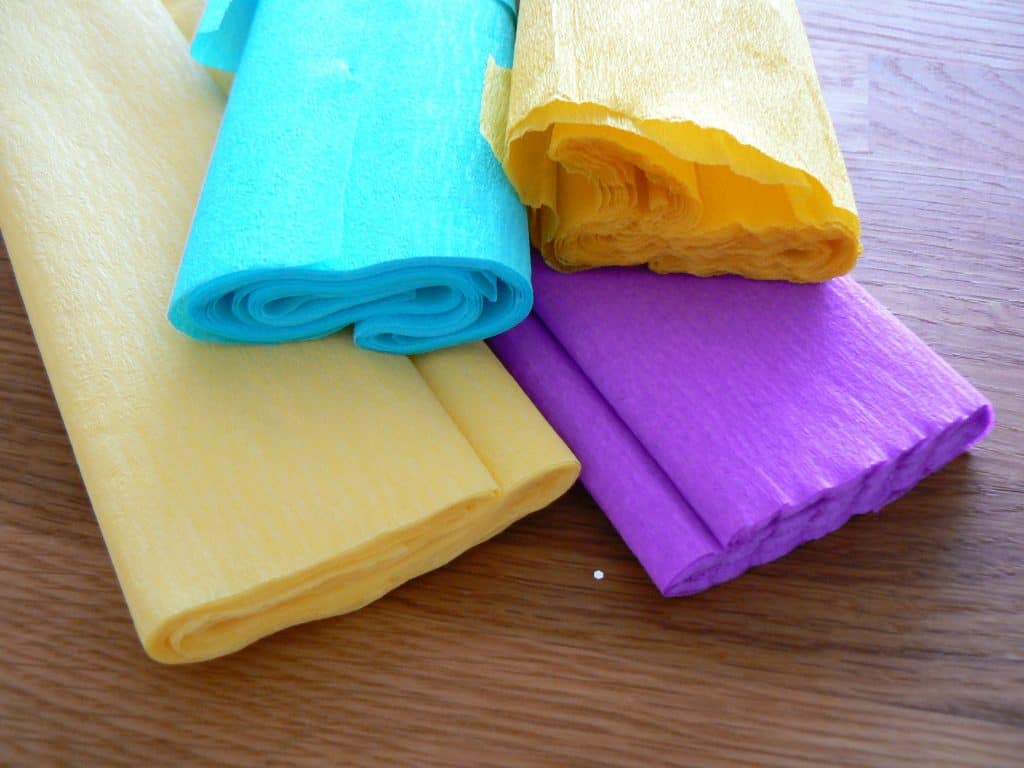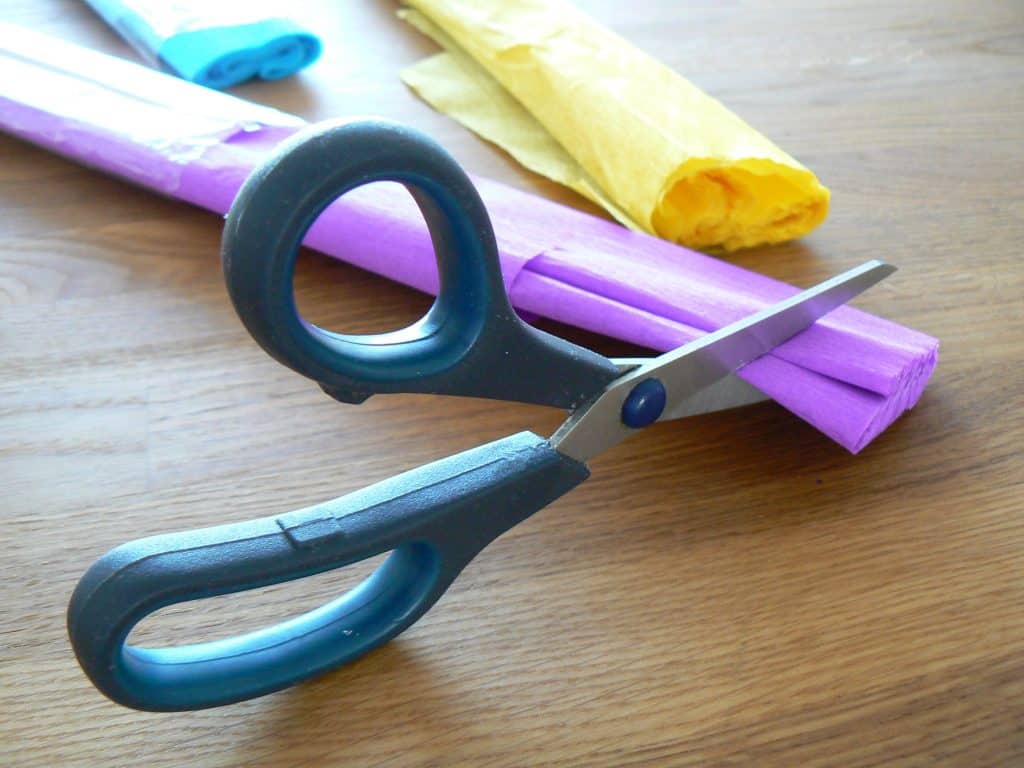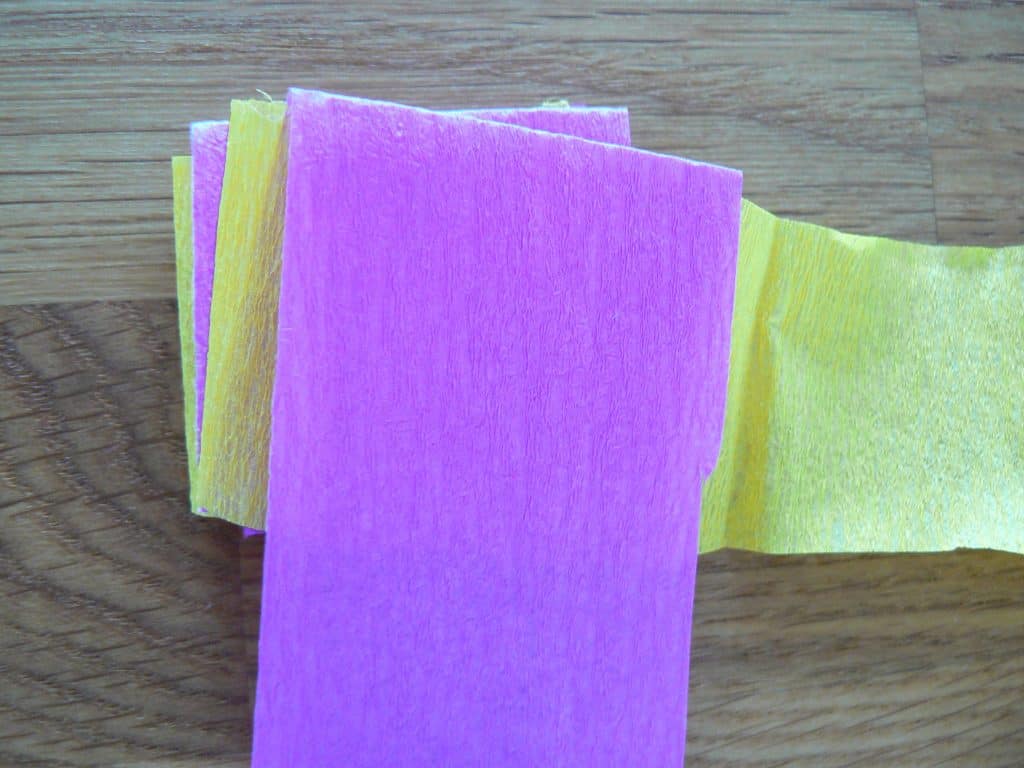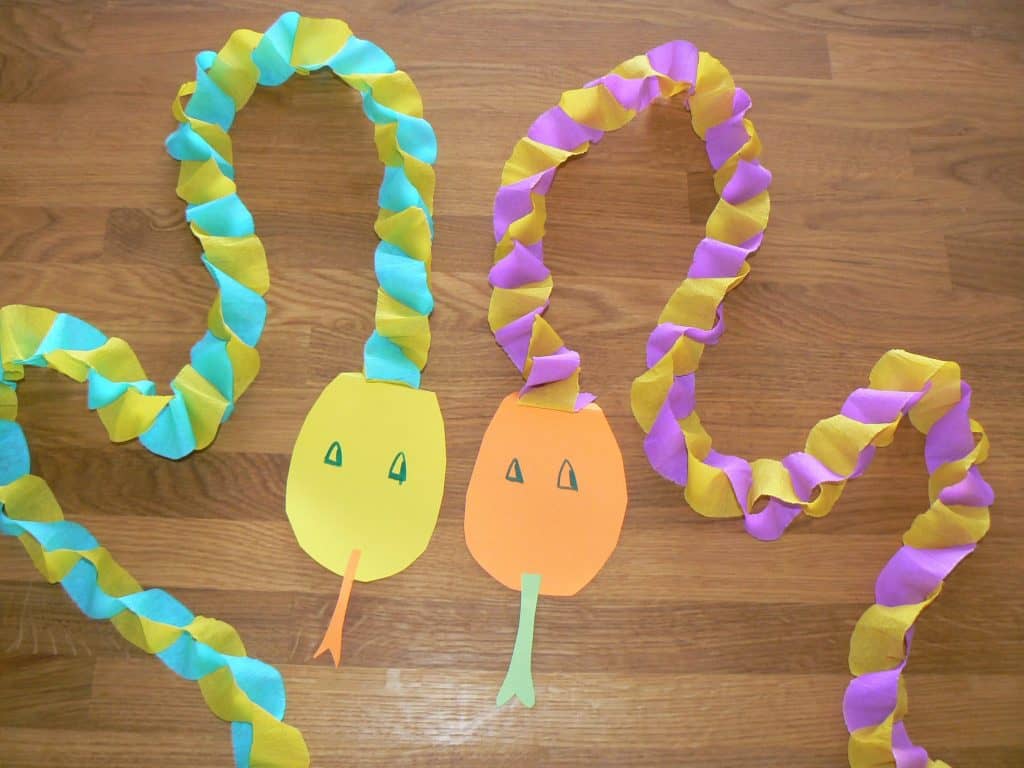 Reacties
Reacties