In this article we explain how to make the transparent spring birds craft work. Make them in different beautiful colours. You need wax paper or crepe paper, glue, scissors and cardboard. Hang the birds in front of the classroom window to get a nice spring theme effect. Click here for all our spring craft ideas.
This is how you can craft these spring birds craft work:
On a piece of (black) cardboard draw a pattern of different kind of spring birds. If the children are not that old yet make sure to keep the patterns as easy as possible. For the children who can handle the scissors well, draw some more complex patterns.
Let the children prick or cut the patterns use a scissors or perforating tool, depending on the skills of the child.
Use different colors of wax paper or crepe paper and cut little pieces that match the patterns.
Give the children some glue and let them put a little bit of glue on one side of the patterns.
While the glue is still wet, stick the small pieces of crepe paper on the back side of the patterns. Make sure that the pieces don't overlapp the pattern on the outside. Otherwise you can cut away the pieces with a scissors.
Use as many different colors as you like or give the spring birds one color. Use your imagination.
TIP: Craft as many birds as possible this will decorate the (school) window and give it a beautiful spring theme effect!
TIP: Of course you don't necessarily need to create bird patterns, but be creative and make a flower pattern or other pattern that matches spring.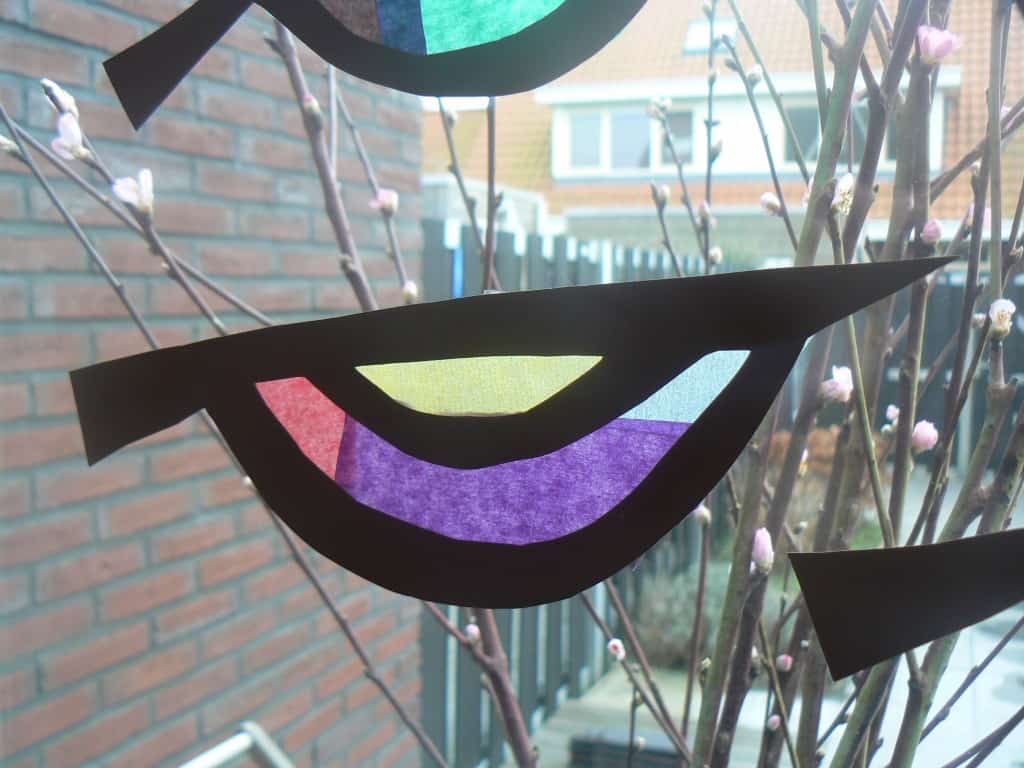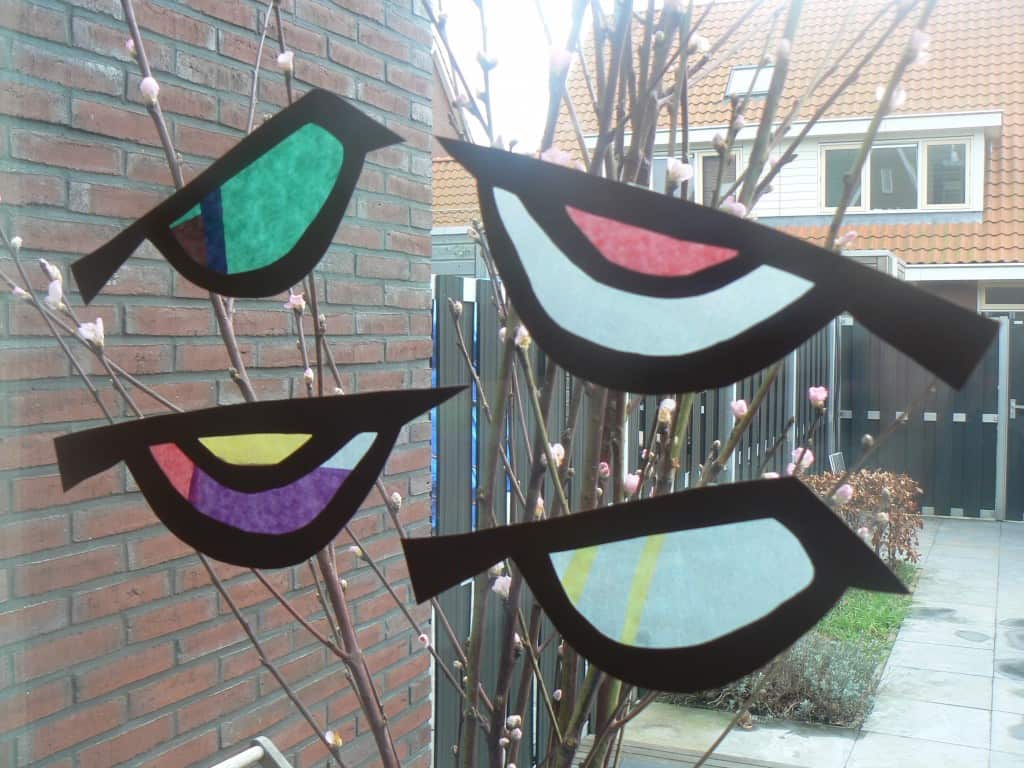 Reacties
Reacties