A beautiful hyacinth using an egg carton
A fun spring craft work idea is to make a beautiful hyacinth using an egg carton, so start saving them. Ask your family to collect the egg boxes and you will have plenty of them soon enough. After Easter you should be able to find enough spare egg cartons. Collect pipe cleaners, crepe or wax paper and go to work. For more ideas check out our spring catalogue.
    How to make this spring craft work:
Make sure you start saving empty egg cartons some time in advance. We have used an egg carton with space for 10 eggs to get a really good result, but of course you can also make a beautiful hyacinth from an egg carton for six eggs .
Start by painting the egg carton, use the typical colours of a hyacinth, for example, blue, pink, white or lilac.
Take some wax or crepe paper and fold or crumple up it up and paste it between the openings of the egg carton. Use good hobby glue, so that the flowers stay firmly in place .
Stick the egg carton onto a piece of A4 paper or other sturdy cardboard. Use a piece of pipe cleaner to make the stem and cut out leaves from a piece of green cardboard.
TIP: This also makes an ideal gift idea for Mother's Day. Make sure that the egg carton can still be opened and hide a small gift for your mother in it .
TIP: To make your spring craft work complete you can make it smell nice! Dab on some perfume but first ask permission from your Mother or your Father .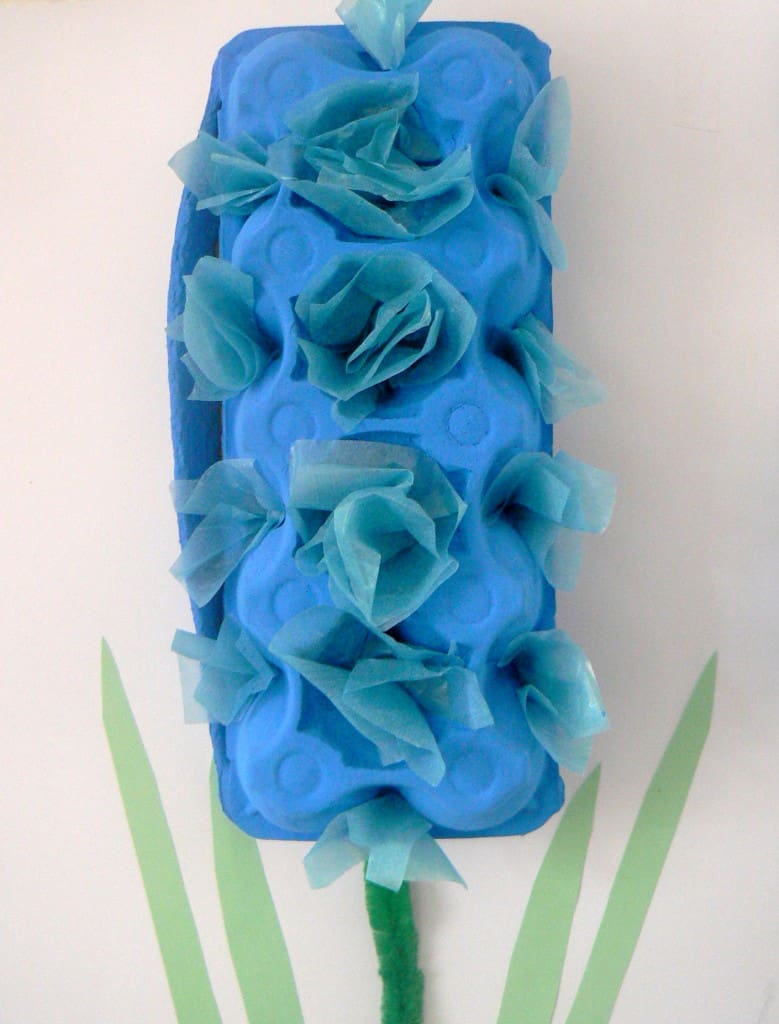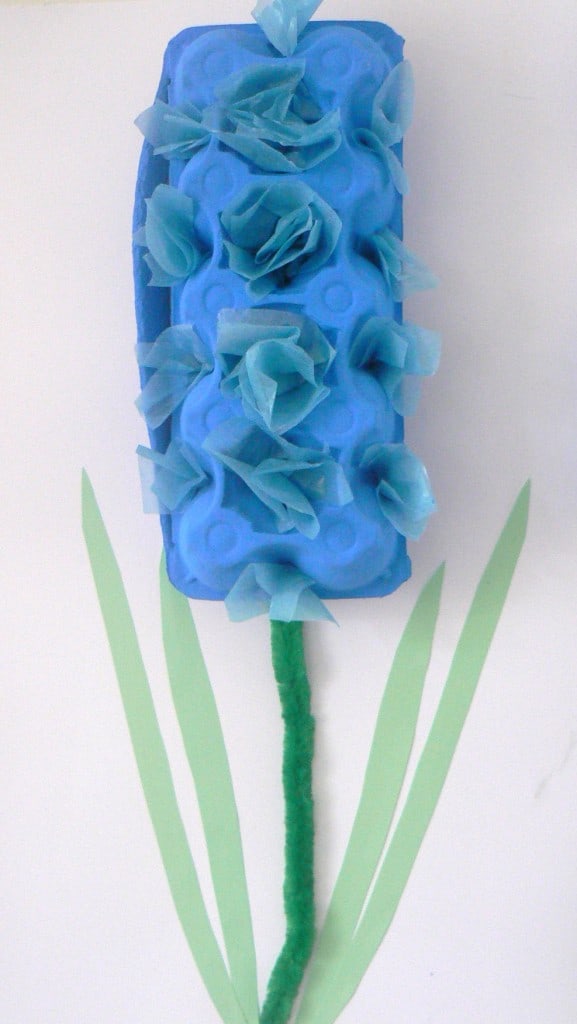 Reacties
Reacties